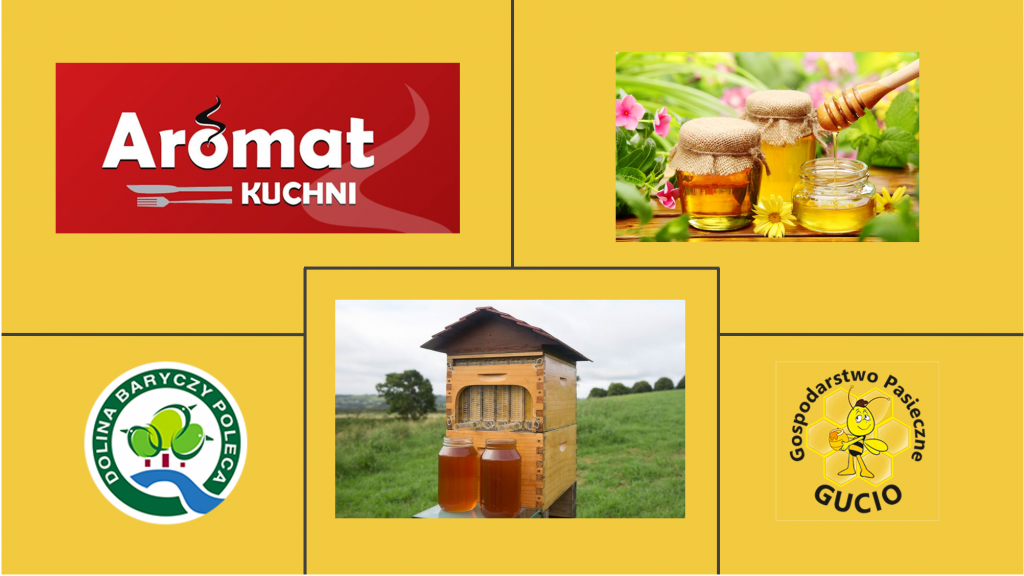 Miody z Doliny Baryczy
Honeys from the Valley of Barycz
For several years we have been selling honeys in the UK from our friend GUCIO apiary in Lower Silesia.
By spreading our native products, we want to remind you of the tastes of childhood, unforgettable moments and so much hidden in our hearts.
Donata and Artur Kowalscy are passionate about bees and really put their whole hearts into their work.
Gucio apiary honeys are 100% natural and certified by the Baryczy Valley.
Buying real honey becomes more and more difficult, because even beekeepers in small apiaries mix real honey with artificial ones. Therefore, to please our customers we use a proven source, because the GUCIO apiary has been around since 2006 on the Polish market and enjoys great customer confidence.
Therefore, we cordially invite all gourmets of this golden natural wonder to our shop. You can buy with us both honey of different taste and bee pollen, thanks to which the body will certainly be grateful to you if you introduce it into your daily diet.